What would you say if we said that your happiness and mood are also related to the foods you eat? So what are the foods that increase happiness hormones? Dietitian Sena Karahan has prepared a wonderfully energizing and healthy recipe that you can prepare at home during the coronavirus epidemic.
In the coronavirus epidemic, the prolongation of the time we have to stay at home and staying away from social life, as well as the fear of getting sick, delaying plans, and anxiety about the future can cause stress and loss of motivation for all of us from time to time. In such emotionally weak periods, one of the easy and accessible ways to feel good is to eat, and the diet can also deteriorate. In particular, the tendency to sugary foods and junk foods that give instant happiness and addiction may increase extra. Frequent and excessive consumption of this type of food will cause weight gain, resulting in regret and permanent unhappiness rather than happiness in the long run. Instead, you can try healthy recipes that will both meet your sweet needs and relax you and increase your happiness hormones with the ingredients.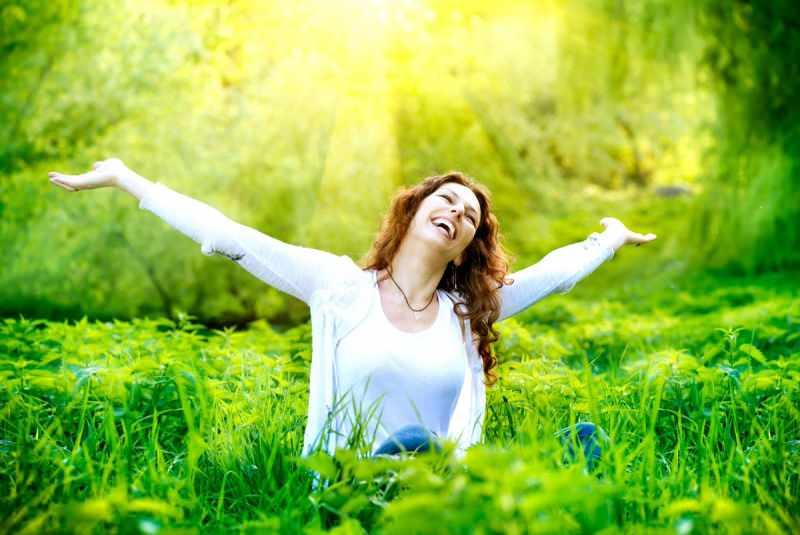 Being in balance of mood, controlling appetite, regulating sleep, feeling happy and full of love are under the control of the chemicals serotonin, dopamine, endorphin, and oxytocin, which are known as happiness hormones and secreted by our body. Although these hormones are produced by the body, taking the components involved in their synthesis through food indirectly helps to improve our mood. In particular, foods rich in tryptophan and folic acid, which are a type of amino acid, and vitamins b6 and b12, support the production of serotonin.
Protein-rich foods also have high tryptophan amounts. Meat, especially turkey meat, fish, eggs, cheese, milk, as well as nuts, legumes, oats, bananas, cocoa and honey are also supportive foods.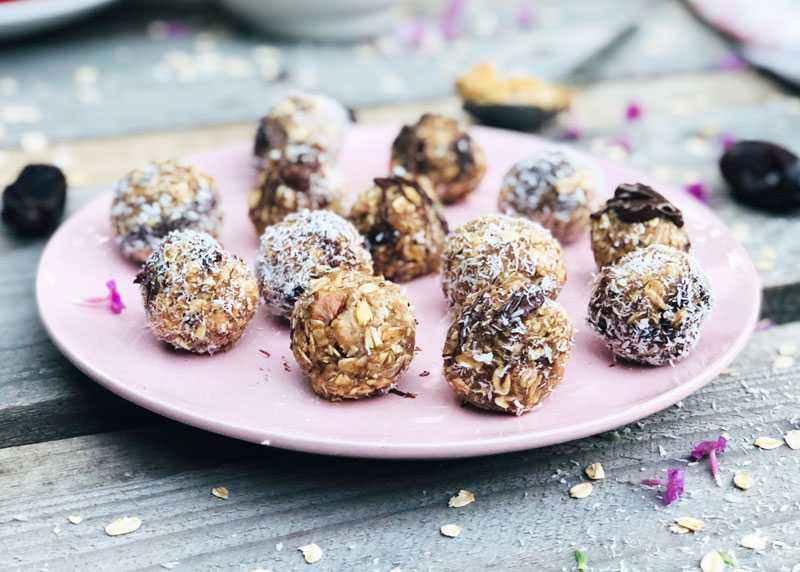 Fruity Energy Balls
Materials
2 cups oatmeal

1 teaspoon of milk

1 medium ripe banana

6-7 dates or dried apricots

1 teaspoon of raw hazelnuts

2 tbsp cocoa

coconut powder

1 tbsp honey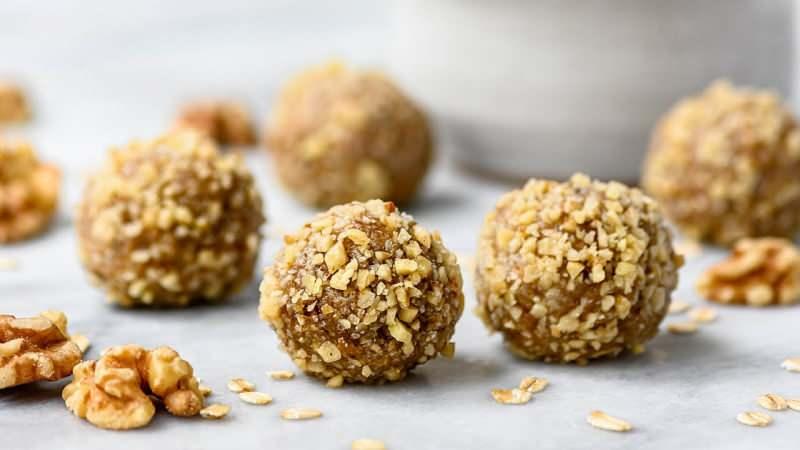 Fabrication
Put the milk and oats in a saucepan and cook until the oats swell. Meanwhile;

Mash the banana with a fork and pull the dates and hazelnuts that you removed the seeds from in a robat.

Combine the porridge, mashed banana, dates and hazelnuts and add the honey and cocoa.

15 minutes in the cupboard for easy shaping. Let it rest and take it out and make walnut-sized balls.

(Since the amount of oatmeal absorbs milk will vary from brand to brand, you can add milk if the consistency of the mixture is thick.)

Optionally, you can cover it with coconut, cocoa or ground hazelnuts.

You can prepare 25 balls from the material list and consume 3-4 daily.
Enjoy your meal..