Ramadan, which is the fertile month of all months, provides both spiritual and physical healing of the body. Despite being hungry for hours, fasting, which actually supports the regeneration of the body in this process, people with certain diseases should be more careful. One of them is those with stomach disease. What should stomach patients do during Ramadan? What should stomach patients consume during Ramadan?
People with stomach diseases should be careful during Ramadan. The increased acid rate in the stomach, which is fasted for a long time, causes some health problems. It is important to eat right to prevent these situations that cause pain, vomiting and nausea. Experts emphasize that stomach ailments do not prevent fasting, on the contrary, this process will actually be beneficial for digestion. However, it reminds once again the importance of a balanced healthy diet in iftar and sahur. Prof. from the Department of Gastroenterology of Medipol Mega University Hospital, the most frequently asked questions of those who have diseases such as reflux, ulcers and heartburn during Ramadan. Dr. Vedat Göral replied:
Serious stomach diseases do not prevent fasting.
 
Since the stomach is hungry for a long time, the acid rate increases. For this, it is beneficial to consume walnuts, almonds and eggs in the sahur.
 
In iftar, whole grain bread should be consumed. In addition, consuming apple juice between iftar and sahur prevents heartburn.
 
Lemon tea and unsweetened Turkish coffee are also good for stomach diseases.
 
Consumption of water provides the most benefits to the stomach and intestines in body health.
 
Plenty of honey and yoghurt are recommended for the stomach, which does not take food and liquid all day long, to store the minerals and vitamins it needs in the evening.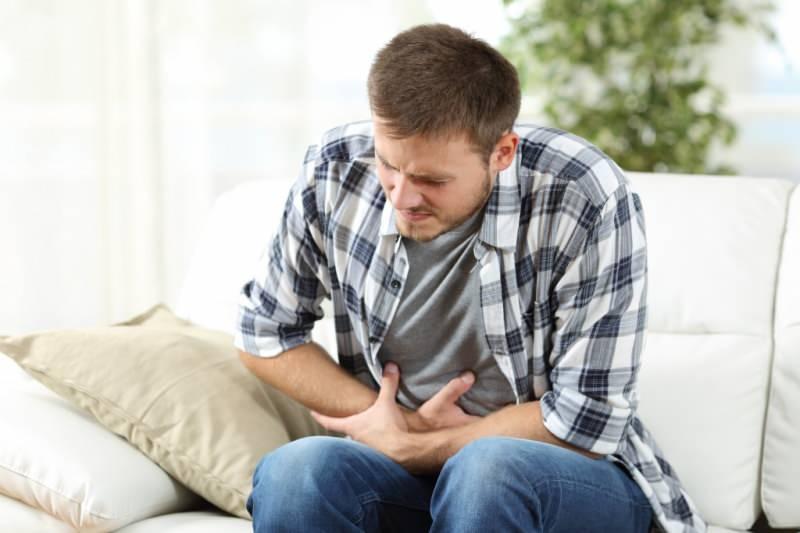 WHAT SHOULD STOMACH PATIENTS DO IN RAMADAN?
It is beneficial to first relax the esophagus and stomach by breaking the fast with soup in iftar. Then you need to drink water and move a little. After an average of 10 minutes, it should pass to the main meal, but the fat ratio should be low.
Setting up a light iftar table is essential. Soda, Turkish coffee or lemon tea can be consumed after the meal.
 
It is necessary to eat the food slowly in order to avoid gas compression or stomach cramps.
 
Very spicy dishes should not be preferred.
 
It is beneficial to consume apples, pears, kiwis and bananas instead of heavy desserts.