Osteopenia with low bone mass or low bone density is one of the most insidiously progressive bone diseases. We have done research for you about osteopenia, a serious disease that can be seen in almost everyone as a result of calcium deficiency. In the details of the news, you can find the questions about osteopenia. What is osteopenia (Low bone density)? What are the symptoms of low bone density?
From the moment we fall into the womb, our body goes through various functions and phases to develop. Bones are organs, in short, these stages, which are necessary for the full development of the body, continue from birth to death. However, this situation does not always progress in the same direction. For example, when bones are not developed with any external reinforcement after a certain age, they weaken, break and hurt quickly. This condition can be most intense, occurring in any age range, and is 25 years and older. Therefore, the bones should be strengthened with continuous vitamin supplements and sports. Otherwise, the bone body density will decrease. Some people do not apply to a specialist with a perception of discomfort because they think it is because they are weak. This paves the way for diseases such as osteopenia. The condition in which the density of the bones decreases is called osteopenia. If the bone density is lower than normal, it causes some physical problems. Conditions such as decreased body movements, poor posture and weak immunity are among the causes and symptoms of osteopenia. However, since these symptoms are the same as the symptoms of other diseases, it is delayed for the patient to consult a specialist in such cases. It may be the beginning of osteopenic bone resorption. Compared to men, women experience this disease more.
WHAT ARE THE CONDITIONS CAUSED BY OSTEOPENIA?
People with an unhealthy diet and low physical activity
 
Deficiency of calcium and vitamin D necessary for bone
 
Not providing support for bone density that decreases after a certain age
premature menopause
 
Excessive consumption of beverages and foods containing caffeine and nicotine
Side effects of some drugs
 
Excessive stomach acid and insufficient distribution of calcium in the body
Excessive meat consumption
 
Consuming sugary drinks such as tea and coffee and excessive consumption during the day
 
Chronic bone diseases, genetic disorders predispose to osteopenia.
WHAT ARE THE SYMPTOMS OF OSTEOPENIA?
It does not show very intense symptoms and almost all of its symptoms are the same as the symptoms of other diseases. Bone pain, rapid fracture of bones, low bone density for age, pain and deficiency in body movements are among the symptoms.
HOW IS OSTHOPENIA DIAGNOSED?
First of all, it is beneficial for people who are extremely thin, as well as anyone who has bone pain despite being overweight, to consult a specialist to have their bone density measured. After measuring the bone density, the specialist doctor applies treatment according to the level of the low. If the miscarriage is severe, it is an indication of the transition to bone resorption disease.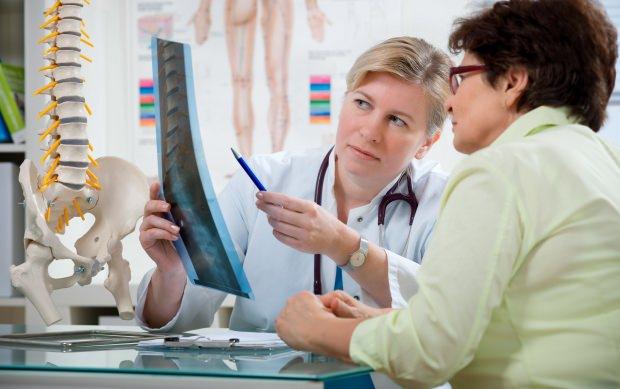 IS THERE A TREATMENT FOR OSTEOPENIA?
Osteopenia is a treatable disease. However, the drugs and diet recommended by the specialist should be done correctly. While bone density is increased with some drugs, additional light exercises, that is, physical therapy, are applied. In addition, the specialist who performs tests for the correct distribution of calcium in the body recommends drugs that prevent them. For example, the ratio of body acid and stomach acid, which is removed from the body without providing the absorption of calcium to the bones, is balanced. In addition, experts advise to prevent osteopenia;
–In order to increase the calcium rate during the day, foods such as organic dark green vegetables, molasses, dried fruits should be consumed at the beginning of the day.
– Outside of 11:00 and 14:00 hours, one should go out for one hour to benefit from the sun's rays. In this way, the body's vitamin D deficiency can be eliminated.
– Vitamin K is essential for bones. It is abundant in broccoli and dried plums.
–Consumption of almonds, avocados, pumpkin seeds, soy milk, cashews, yogurt and beans should be increased.