Just days before the start of Ramadan, experts make important statements. Experts drew attention to the importance of nutrition and sleep in the month of Ramadan, which coincides with long days. Underlining the strong immune system, experts also explained who are at higher risk this month. So what are the ways to spend the month of Ramadan healthy? Who is in the risk group during Ramadan?
With the month of Ramadan, daily eating habits change. This change will cause the body to enter a new process. However, this change provides positive benefits to the body. The body undergoes rest and change for a month. This helps it to get rid of the toxins it takes throughout the year. Despite the decrease in the number of meals, the body must follow some rules in order to remain resistant. The most important of these is water consumption and nutrition in the process from iftar to sahur. Experts underline that during this process, the person must complete 2.5 liters of water. Nutrition and Diet Specialist Tuğba Günal "The most critical point in our Ramadan recommendations this year is to provide adequate fluid support and listen to the body well, as the days are long and hot." he said. In addition, Günal emphasized that people are malnourished in order to keep people full during Ramadan. Günay stated that the perception among the public that foods such as red meat, bread, rice, pasta, pastries, sweets, and pastries keep one's fullness for a long time is wrong, and underlined that these will invite ill-health after a while. Famous dietitian Günay stated that it is wrong to have two meals during Ramadan and that fruit should be consumed as a snack. He reminded that green vegetables are also important for health.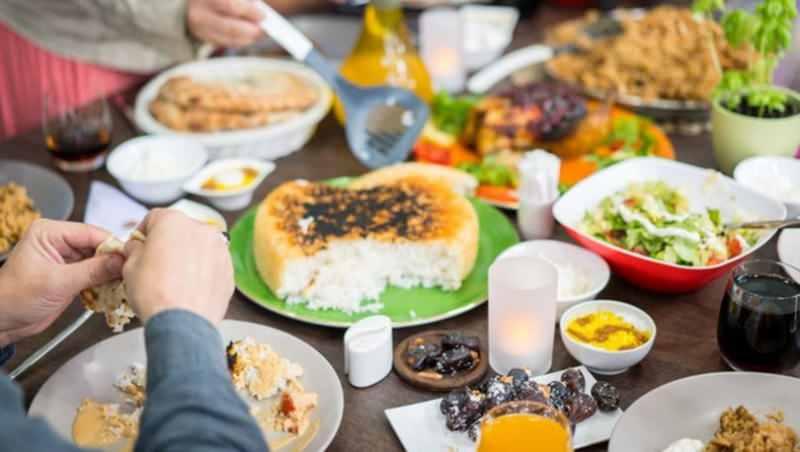 WHAT ARE THE WAYS TO HAVE A HEALTHY MONTH OF RAMADAN?
– An additional meal must be included between the times of iftar and sahur. At this meal, plenty of fruit and liquid should be consumed.
– When breaking the fast, food should be consumed slowly without tiring the stomach. The iftar table should be started with dates, a glass of water and soup in order. Dates immediately provide the fiber that the stomach needs throughout the day. On the other hand, water and soup balance the body, whose fluid rate has decreased during the day, and blood pressure.
– It is beneficial to stay away from tea, cigarettes and coffee containing nicotine and caffeine substances immediately after iftar. Otherwise, the body will not be able to adequately enzyme the vitamins and minerals it needs throughout the day, which may cause functional impairment in all organs, including the liver and lungs.
– You should move for at least half an hour after iftar. Movement is an indispensable activity for both immunity and metabolism.
– It is beneficial to stay away from carbohydrate and fatty foods both in iftar and sahur. Instead, white meat, green vegetables, milk and dairy products should be consumed. In addition, salt and sugar can cause hormonal disorders and impair the functionality of the lymph thyroid glands. Both of these nutrients should be used in quantity.
– Instead of heavy syrup desserts, lighter desserts, yoghurt or fruit should be consumed. Especially melon, tomato and cucumber consumption should be increased.
– You must get up for sahur. Light foods should be consumed in sahur. For this, experts recommend looking at sahur as breakfast.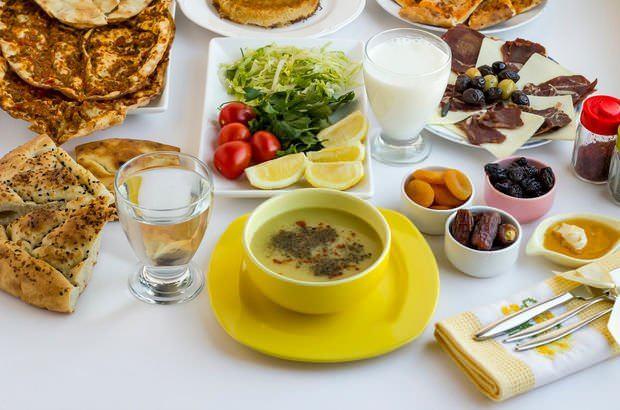 WHO IS IN THE RISK GROUP DURING RAMADAN?
– Women who have given birth or those who are pregnant should definitely consult their specialists.
– As everyone knows, people with chronic diseases have medications that they need to consume constantly. For this, these patients should consult their specialists.
– People with weak immunity and who have ulcers, reflux, indigestion, and constant intestinal problems should pay attention to their diet, especially iftar and sahur, and consume foods with this awareness.
– Persons over a certain age
– Those who have to stand for long periods of time
– Police, health personnel, workers, call center workers are also among those in the risk group.