In recent years, a research has been conducted on the health service and quality of Turkey, which the World Health Organization has cited as an example. The results of the research carried out every month are announced.
Turkey Health services, which have been shown as an example to the whole world since the pandemic, were appreciated again. City hospitals, which have been added to the increasing number of hospitals in recent years, have started to accept patients from abroad. Areda Survery conducted a survey on health services that have improved as demand has increased in recent years. Sociology research was carried out with 3,121 people. 57.6% of the participants stated that they were satisfied with Turkey's health services.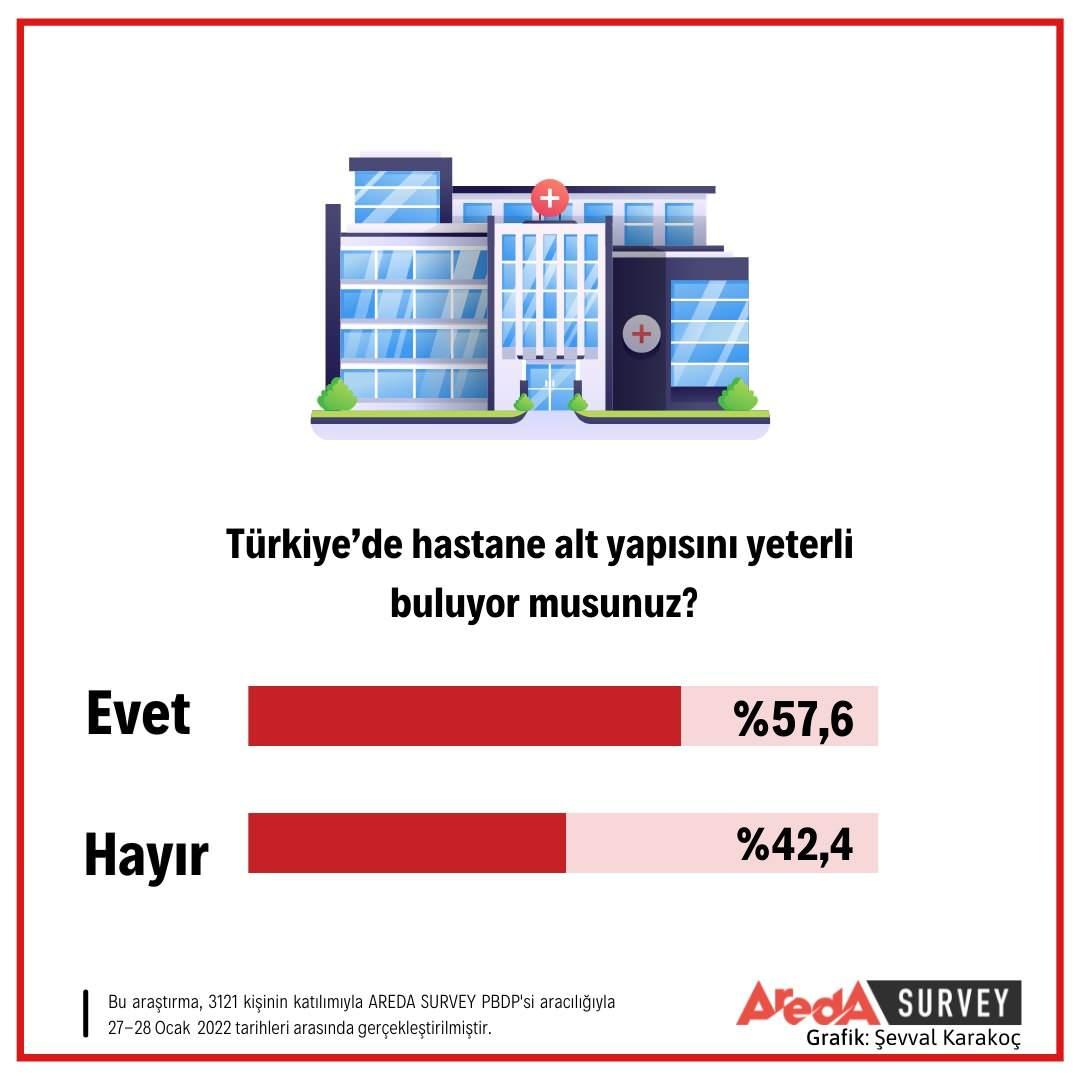 research results
Here are the gender and age differences in the results of the research:
"While 59.3 percent of the men participating in the research found the infrastructure of the hospitals sufficient, this rate was 55.5 percent for women. While the elderly participants found the hospital infrastructure sufficient the most, the less satisfaction response came from the 18-34 age group with 50.8 percent. It was determined that a linearly proportional satisfaction was observed in the level of satisfaction with public hospitals in parallel with the advancement of age. Particularly, the satisfaction level reached 67 percent in participants aged 55 and over.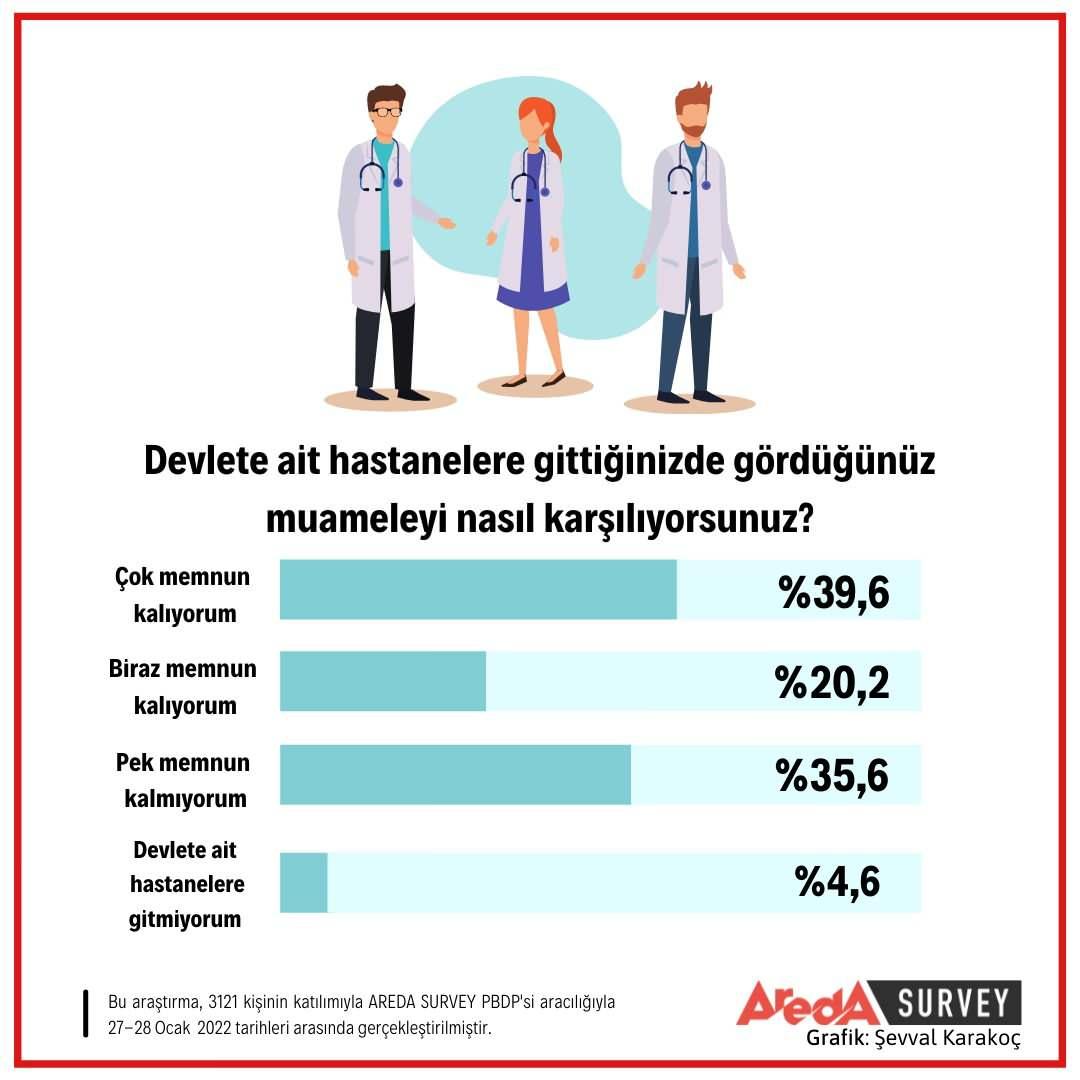 research results
In addition to this, "How do you respond to the treatment you receive when you go to state hospitals?" The answer to the question turned out to be satisfactory:
"60 percent of those who received service from state hospitals stated that they were satisfied or very satisfied. The rate of those who stated that they were very satisfied was 40 percent, while the rate of those who stated that they were not very satisfied with public hospitals was 35.6 percent. These data show that the level of satisfaction with state hospitals is high. revealed that 4.6 percent of the participants did not benefit from public hospitals in terms of health.