Breast cancer, which is one of the most common diseases in the world, started to be seen especially at young ages. Breast cancer, which is rarely seen in men over 2 million women worldwide, suffers from this disease in 18 thousand women in our country.
The new İnci brand has carried out a study showing that it stands by women in every field. Yeni İnci, an underwear brand, was founded by Oncologist Assoc. Dr. He received information from Yavuz Dizdar about breast cancer, which is rarely seen in men but more common in women. Dizdar, on the other hand, emphasized the high rate of recovery when breast cancer, which is a genetic disorder, is detected at an early stage.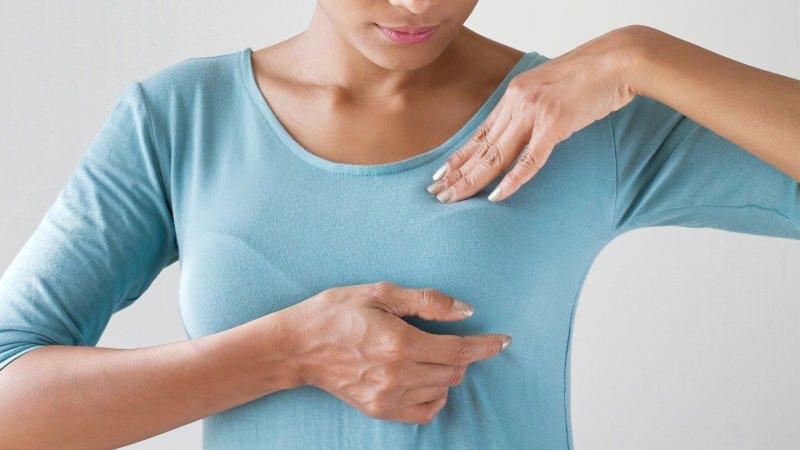 HOW IS BREAST CANCER DETECTED?
If breast cancer is present in close family members, the patient should definitely see a specialist during adolescence, and then go to the hospital regularly every year. Because it is one of the types of cancer that is not known when it will occur. About breast cancer, which is seen with symptoms such as swelling, discharge and pain in the breast, Dizdar, "As the first method, we recommend that every woman examine her own breast. Especially while taking a bath, as the breast tissue softens with the effect of hot water, it becomes easier to perform the examination. After the bath, you need to reach back and run your hand over your breast to see if there is anything unusual. Other one method is ultrasonography, which allows to look at the breast in detail. Later, mammography was added to this method. However, the validity of mammography is weak in young individuals. Later, MR was added to the screening methods. All of these methods have different visual styles. Technology is developing day by day and new methods are constantly emerging "However, it is not correct to constantly scan with these methods when there are no symptoms. If there is a certain symptom, of course, the necessary scans should be done. Apart from that, we recommend having a mammogram once a year after the age of 50. The important point here is that the mammograms taken must be kept." If a change is observed in the breast tissue, comparing it by looking at the mammography results taken before is of great benefit in terms of detecting the disease. Apart from that, if you don't feel comfortable, you can have your breast checked by ultrasound from time to time. Because, as in other types of cancer, early diagnosis in breast cancer is important for the course of the disease. Detecting the tumor in the breast when it is small is very important in terms of easily clearing that tumor from growth. Otherwise, when the tumor grows, it may become more difficult to intervene or treat.made a statement.
Reminding that treatment methods have improved today, Dizdar said that people with positive BRCA gene test are in the risk group. He underlined that after the detection of breast cancer, in addition to the treatment, the person should pay attention to a healthy diet.
PROSTHETIC BRA!
The new İnci Chairman of the Board of Directors stated that some patients produced prosthetic bras for the defect experienced in their breasts during the treatment process. "As Yeni İnci, we started to produce prosthetic bras at the request of a woman with breast cancer years ago. Our prosthetic bras, which we produce for women who have had breast cancer and have lost their breast due to this reason, to have their physical appearance before the operation, are produced with great care for the person. We actually see this production as a social responsibility. With our prosthetic bra product, we aimed to offer the best product to our users who have this disease and thus to make them feel better. Prosthetic bras are imported to our country from China and offered for sale at a very high price as medical material. In addition, only 4 Because it is produced in .5 size options, many users cannot reach the product that is suitable for them. We try to reach all our women who have this disease and help them in this regard with our prosthetic bras that we offer for sale at affordable prices and in 24 different size numbers. If a woman does not get this disease and we do not sell a single prosthetic bra. But unfortunately, this is not the case."told in his words.