Osman Müftüoğlu shared the reason and details of the "Vaccine FIGHTS", which is expected to turn into a global problem, in his column in Hürriyet. Here is that article…
Almost every week, a new vaccine option is put in front of us, but it is certain that the need will not be met sufficiently and the production will not meet the demand. It seems that it will turn into a global problem. "VACCINE FIGHTS"This is the reason why.
You know, the last fight broke out between the European Union and the United Kingdom. Even the British Church stepped in, and instead of plaguing the fight, it fueled the fire and condemned the European Union! It is significant that the Anglican Church of the United Kingdom made the statement that "The effort to control the export of the COVID-19 vaccine is undermining EU values". In short, the vaccine wars are sure to escalate. Even if new vaccines are added to existing vaccines, production is far from meeting all global needs for now. When this is the case, countries that have the opportunity are turning to new solutions. It turns out that one of those solutions is "MONOCLONAL ANTIBODIES". In summary, "We couldn't find a jacket, shall we give you a shirt, brother?" We are faced with a situation like One of the current questions of the coming days is "Can we fix the lack of vaccine with antibodies?" appears to be. So, is this possible? For details come here…
FIRST STEP FROM GERMANY
It is not only poor countries that cannot provide enough vaccines to their citizens. Rich countries have the same problem. For example, Germany is in a bad situation. German Health Minister Jens Spahn says that at best, they will probably only be able to obtain a reasonable amount of vaccine in March. For this reason, Germany wants to diversify its options. Judging by the reports, the German government has already stockpiled 200,000 doses of "monoclonal antibodies" to be used instead of vaccines. Health Minister Jens Spahn announced that they will "start using monoclonal antibodies from next week" and said, "This application functions as a simple vaccine, it prevents the disease from causing more severe consequences, especially in high-risk patients, when used in the early stage of the disease." Could this solution be applicable to other countries as well? It looks a little difficult. The reason for the difficulty is hidden in the following sentence: THE GOVERNMENT OF GERMANY PAID 487 MILLION DOLLARS FOR 200 THOUSAND DOSES OF MONOCLONAL ANTIBODY! In short, on the subject of antibodies, "He who has money will blow the whistle!" looks like.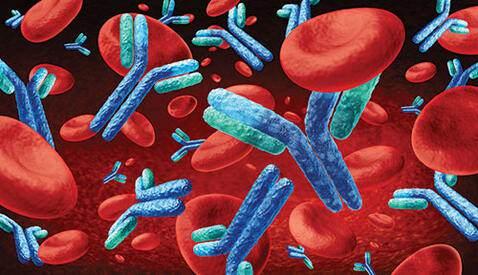 DETAIL 2
SHOULD I TRUST ANTIBODIES?
IF YOU WANT, come first, "What is an antibody? Why are monoclonal antibodies more important?" Let's find answers to your questions. The protective substances produced by our B lymphocytes (immune cells) when a virus enters our body are called "ANTICORIES". Different B lymphocytes produce different antibodies. Those antibodies stick to the outer surface of viruses, immobilizing them. After all, this virus cannot enter our cells, cannot make us sick.
DETAIL 3
WHAT IS THE DIFFERENCE OF MONOCLONAL ANTIBODIES?
The strongest of the antibodies produced by our B lymphocytes are "INACTIVITY/NEUTRALIZING ANTIBODIES". It is also possible to differentiate these antibodies from others, to identify the strongest, hardworking and successful ones among them, and to reproduce them in laboratory conditions and produce them in large quantities. Antibodies obtained in this way are called "MONOCLONAL ANTIBODIES" because they are "cloned from a single antibody-producing cell". These are almost duplicate antibodies, and they cling to a fixed part of a particular virus that always/always tries to make us sick, rendering it ineffective. For this reason, they provide "near-perfect" results when used for therapeutic purposes. It may be possible to use these antibodies instead of vaccines for temporary protection.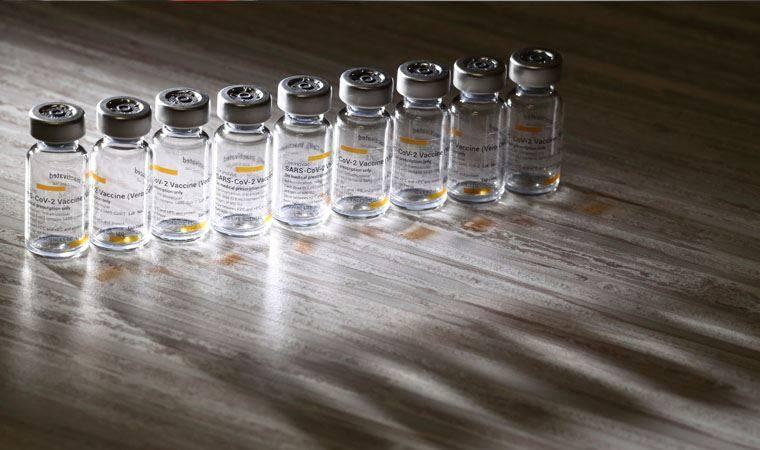 DETAIL 4
DO WE HAVE MONOCLONAL ANTIBODIES?
SOME pharmaceutical companies have succeeded in producing "novel coronavirus-specific" monoclonal antibodies. For example, Eli Lilly pharmaceutical company is one of them. The company has also received an "expedited permission" from the American drug authority FDA for the monoclonal antibody it produces. In addition, another company, Regeneron from the USA, said, "I'm in the race," with a cocktail drug with two monoclonal antibodies. Let's remember, this two-antibody drug produced by Regeneron was successfully used in the treatment of Donald Trump, the former president of the USA, last October. And let's underline it again: It has been brought to the agenda recently that THE COSTS OF THESE GROUP MEDICINES MADE BY CLONING ANTIBODY WILL BE VERY HIGH, THAT'S WHY THE PREFERENCE OF VACCINE MUST ALWAYS BE AT THE FIRST PLACE.
DETAIL 5
SO, WHAT IS THE RESULT?
In my opinion, we can summarize the results of the vaccine wars in one sentence. : "THIS RICE TAKES MORE WATER!" This war will not end easily. Judging by the developments, the "vaccine scramble" that started today between the European Union and the UK will explode within the EU itself tomorrow. Probably France and Germany "We first!" he will say. This development immediately and fiercely Italy and Spain "No friend!" He will protest out loud. It's not over: No one will be surprised if Poland, Slovenia, Czechia, Hungary, Bulgaria come into play afterwards.
THE RESULT IS
ANTIBODIES ARE TOO EXPENSIVE
The question is: Is it possible to complete the deficiency in the vaccine with monoclonal antibodies? We learned from the German public broadcaster Deutsche Welle that Germany paid close to 500 million dollars for only 200 thousand doses. If this information is true – which is true – I don't think even Germany will be able to make up for the lack of vaccines with antibodies. In short, we cannot make up for the vaccine deficiency with antibodies. We can't cover up vaccine fights with monoclonal antibodies. But still, let's know that having monoclonal antibodies can be a tremendous advantage, especially in terms of "treatment", especially for our patients with mass organ failure.
(NOTE: Used from bbc.com.)
CUT AND SAVE
NO TO WASTE SUPPLEMENTS!
SUPPLEMENTS are important and useful options we use to prevent diseases. However, it is not easy to reach the right supplement and stay away from garbage supplements. We know that the active ingredients in supplements are very important. If you can't find a supplement with the right content, your money and time can be wasted. As a result, your bodies can turn into a supplement dump. So, what are the right supplements? Here are some examples…