March 21 has been accepted as the World Down Syndrome Day, which was formalized by the United Nations and remembered with various events all over the world. It has become one of the most curious subjects on this day, which has raised awareness all over the world. What is Down syndrome?
March 21 is a special day formalized by the United Nations as World Down Syndrome Awareness Day. March 21, Down Syndrome Day, is an important awareness that more recognition of genetic difference and down syndrome people are much more special. On this special day, various events and campaigns are organized to support Down Syndrome.
The significant reason why Down Syndrome Awareness Day is March 21 is that the 21st chromosomes are 3 instead of 2, which makes the numbers 21 and 3 special in calendars. It is estimated that around 6 million people in the world and around 100 thousand people in Turkey carry this genetic difference, since the figures are not exact. So what is Down Syndrome?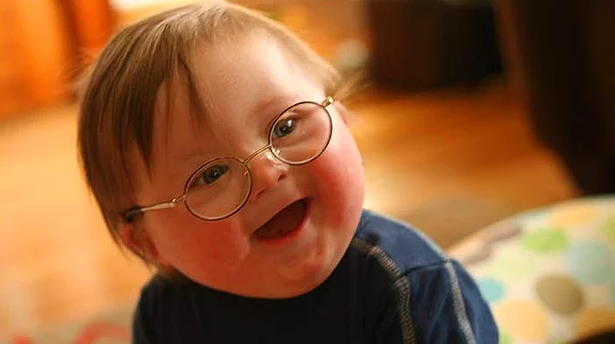 WHAT IS DOWN SYNDROME?
Down syndrome is caused by the presence of one extra chromosome in the 21st chromosome pair in humans as a result of a genetic difference. Functional and structural changes are observed in the body. These individuals are characterized by a lack of mental cognition, distinctive facial appearance, and learning difficulties. Human cells are made up of genes. The physical characteristics and personality structure of a person take place in the genes. Genes are linked by chromosomes. Chromosomes are clustered in pairs and there are 23 pairs of chromosomes. So there should be a total of 46 chromosomes. In people with Down syndrome, this number is 47. As it can be understood from here, there is a situation that consists only of genetic difference rather than error. It occurs in one in 800-1000 births. The age of the mother is one of the biggest factors. It is a condition that can be identified during pregnancy or at birth. Children may have mild or moderate mental retardation.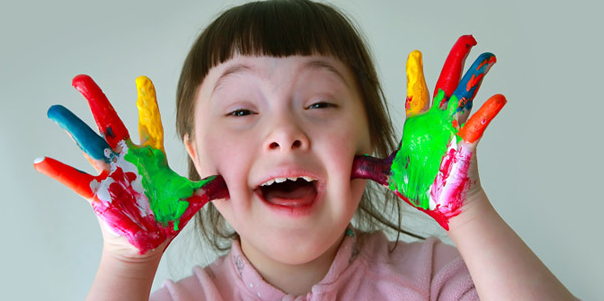 WHAT ARE THE PHYSICAL SYMPTOMS OF DOWN SYNDROME?
* It is evident with its unique typical facial appearance. While these people have a normal chromosome number or not, other symptoms will help detect the condition.
* On the palm of the hand, the palm line, which should normally be double, is single.
* Having an almond-shaped eye structure due to epicantic folding.
* Palebral cleft.
* These children are shorter in stature.
* Flat arched nose structure is seen.
* Abdominal structure is loose and convex.
* Flexibility in the fifth finger of the hand, high loop at the elbow.
* Due to low muscle tone, babies cannot hold their heads and have walking difficulties.
* Large gap between the big toe and the next toe.
* Down syndrome should be considered in case of drooping tongue structure. These symptoms do not have to be all together. While most physical differences do not cause health problems, they do play a role in diagnosing the condition. With the treatments to be applied, it can be ensured that physical activities are carried out comfortably.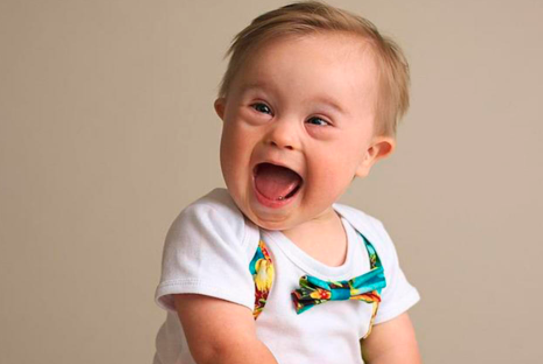 WHAT ARE THE NEUROLOGICAL DIFFERENCES IN CHILDREN WITH DOWN SYNDROME?
Due to the muscle laxity found in 80% of children, skills such as sitting, walking and holding their head can be acquired later.
Learning difficulties in children only manifest themselves after the age of one. These children can start forming sentences at the age of 2-3 years. That's why they need special training.
HOW IS THE INTELLIGENCE DEVELOPMENT OF CHILDREN WITH DOWN SYNDROME?
The intelligence levels of these children may differ. Although they are like other children in their infancy, problems will occur in their later years. The early education of these children leads to improvements in their intelligence levels and skills. Thus, their level of life increases and they reach the level where they can lead a normal life.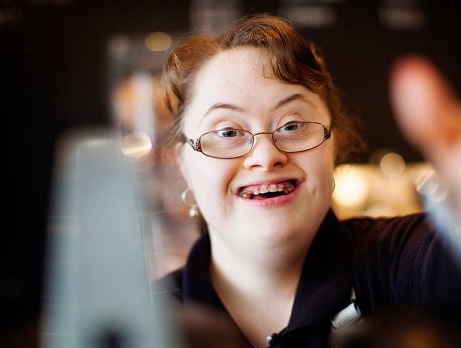 HOW IS THE ADOLEMENTAL PERIOD IN CHILDREN WITH DOWN SYNDROME?
Children with Down Syndrome approaching puberty become more aware of their current limitations. Emotional problems can be seen at this age. The best way to support a child's emotional health; it's about keeping it as much as possible in activities at home, at school, and in the community. Encouraging children with Down Syndrome to participate in physical activities outside the home at an early age also plays a protective role, especially in terms of increasing obesity during adolescence and beyond.
HOW IS DOWN SYNDROME DIAGNOSED DURING PREGNANCY?
Down syndrome can be diagnosed by means of triple screening test, double screening test, ultrasonography and other tests to be performed during pregnancy. In doubtful cases, further investigations can be performed. Definitive diagnosis is made with amniocentesis and CVS. If the disorder is detected, genetic counseling should be given to the family.