Internal Medicine and Cardiology Specialist Prof. Dr. Canan Karatay once again made groundbreaking statements in a program she attended. Karatay stated that bread has a narcotic effect and negatively affects the brain.
Doctor Canan Karatay, who participated in Adıyaman Gastronomy Days, made statements in an interview called 'Karatay Cuisine' at the Municipality Conference Hall. Karatay said that some foods that we know are beneficial harm our body without realizing it. He especially emphasized that bread is as harmful as drugs. Also, for those who take pictures of the moments when they eat lahmacun and make false comments. "Bread starts the fire, numbs the brain, causes confusion, is addictive like a drug. It starts the fire to aggravate. Adiyaman's notion of roasted bread is not bread. I'm talking about baked bread. Lahmacun is not bread either. They took my photo because I ate lahmacun, all hell broke loose. Lahmacun it's not bread"made the statement.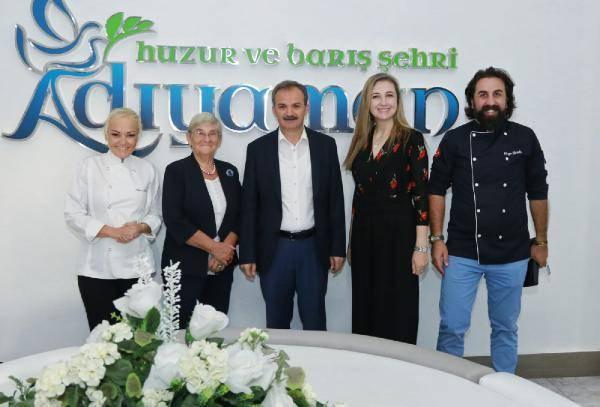 AGRICULTURAL PHARMACEUTICALS AND FRUIT FRUCTOSE LUBRICATE THE LIVER!
He stated that some pesticides sprayed to protect fruits and vegetables from harmful insects and the fructose amounts in foods are seriously harmful. He said that these negatively affect the sugar that makes the liver fat. Karatay, "Fruit will not be eaten either, because it raises sugars. Fructose in fruit, pesticides sprayed on fruits are very dangerous; it makes the liver fat like alcohol. Natural oils, red meats, olive oil or butter do not pass as fat to the body and blood. It breaks down and goes to the necessary places as acid. "There is no such thing as 260 milligrams of cholesterol, there is no such thing as daily cholesterol. The human body produces 3 grams of cholesterol every day. Our life depends on it, our digestive system depends on it, our brain is connected to it, our eyes are connected to it, there are even cholesterol-producing cells in the brain. If the liver fails, cholesterol has to be produced."he said.