In some people, a warning came from experts for the coronavirus, which lasted longer than the date announced by the World Health Organization. He said that there may be a risk of relapse in case of ongoing back pain, weakness and especially symptoms of lack of concentration. He underlined that even if there is a low probability, in these cases, the mask should comply with the hygiene and social distance rules.
It is accepted by the World Health Organization that patients with a positive PCR test will recover from the disease in an average of 1 week or 14 days. However, with the increase in the number of patients who say that they have experienced the symptoms despite having caught the coronavirus in recent days, Specialist from the Medipol Mega University Hospital Internal Medicine Department. Dr. Betül Mercan made a statement. Mercan said that conditions such as back pain and sweating caused by the infection may continue. "We encounter these complaints in some of our patients, it is called 'prolonged Covid'. Especially weakness and loss of performance can be evident.r," he said.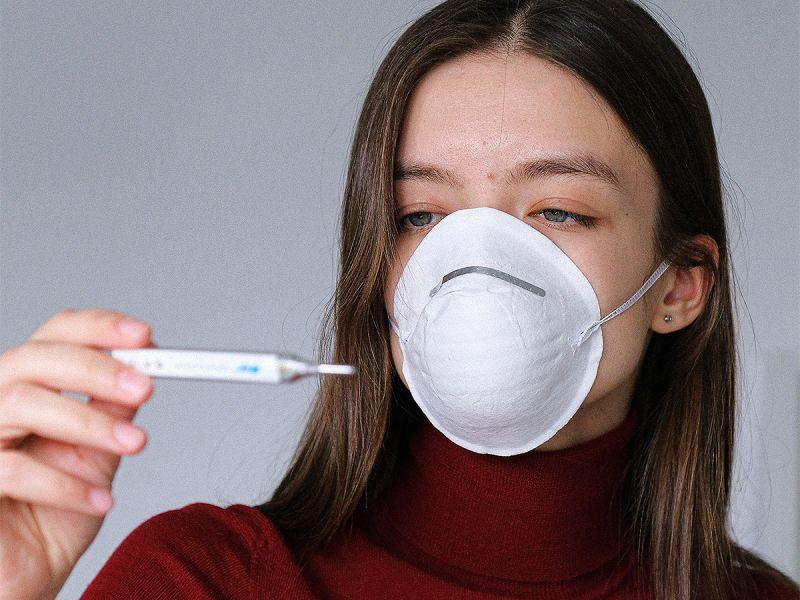 He explained the possibility of recurrence of the virus, even if there is a low probability of experiencing other severe symptoms such as weakness, sore throat, cough and lack of concentration:
"There is a risk of relapse, but it is very unlikely. Because it is thought that the immune response in those who have had COVID-19 will protect them from severe disease for a few months. Also, considering the shocking virus mutation on the agenda, I would like to emphasize the importance of these measures again. Always It is useful to be protected and be cautious. Especially those who have covid-19 should not bend the rules by being complacent with the idea of ​​"I will not happen again". Mask, distance and hygiene rules remain valid for everyone. Also, it is necessary to avoid doing heavy sports in the first months. Not to work in jobs that require heavy performance it will be fine."
CORONAVIRUS DRUG DOES NOT CAUSE A HEART ATTACK!
The most curious thing is about the rumors that many people have on social media that drugs cause heart attacks. "It is applied as 8 plus 8 and 3 plus 3 on the first day. It can only increase liver enzymes and urea a little bit, which is a temporary effect. It does not cause a heart attack. If you have a healthy and regular diet, there is no need for vitamin supplements. There may be vitamin D deficiency only in these seasons. Since there are publications that vitamin deficiency aggravates the disease in COVID, vitamin D support can be taken. However, you can also take vitamin D by consulting your doctor."said.
In addition, he stated that despite getting over the virus, people should stay away from stress and strengthen their immunity. He emphasized the importance of regular water consumption. He also highlighted the diet and sleep patterns.